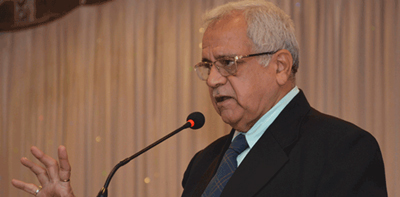 Life Coach, Mr. Rvindra Khanolkar, started his journey under the title Yash Life Coach in the year 2002. The journey started with solving individual problems of Family, Relationship, Money, Failures etc. Considering the common problems, he started basic subjects like Study Management for Students, Life Planning, Stress Management, Happiness & Peace for Senior Citizens, Find a Best Match Life Partner, Pre Marriage & New Couple for Better Understanding etc.
Looking back, inspiration for him to become a life coach is, his Passion to learn Psychology & Sociology since 1989. He was in to commercial field since 1972. Having a techno commercial interest, he had a passion for the subject Science of Business Management. Initially there was a British Systems for managing the business. Then there was a change started, Japanese System & American System started piping in few Indian Business Houses. He was lucky to witness, all rapid changes in the business science, over a period, globally.
Since 1996, he worked as a business consultant for the various sectors & many customers from India. He also worked for few overseas business like Imports of Electronic Testing & Calibration Devices from Singapore, Exports of DMM Scopes to Europium Market through Singapore office, Sales of Colour Matching System, Hardware & Software to Textile Manufacturing Market of Thailand, Car Imports from Japan, Hotel Industry at Japan, Plastic Mould Industry of China, Engineering Hydraulic Cylinders Industry from China etc. He could experience substantial stay in countries like Japan, Singapore, Thailand, China, etc.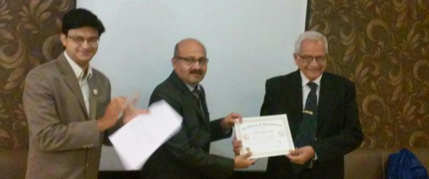 Having a passion of coaching he realized one common thing that all Professionals, Business Persons & Corporate Persons undergo a very delicate roll of an individual first & then commerce. One is successful in life, who can very well manage with Work-Home balance.
Along with this Life Coaching, he started Business Coaching & Corporate Coaching. It is nothing but embedding a Business Management Science with the Persons in Business for their booster performance. That could help to balance their life on the fronts of Health, Wealth, Family with Success.
Business Coaching activity was covering SMEs Manufacturers, Service Industries, Traders, Professionals, Marketing Persons & Persons from Corporate Sectors. As regard corporate sector is concern, we give services for the development & motivation of company Key Persons, Management Persons, Staff & Workers to get the Desired Results for the business.
Our motto is to experience the desired change in the recipients.
♦ Corporate Coaching ♦ Life Coaching ♦ Business Coaching
♦ Lectures ♦ Group Studies ♦ Individual Coaching & Media Language ♦ Hindi ♦ English ♦ Marathi
A project of: Indo Info Services, Omkar, BOI Bungalow Soc, Opp. Nupur Hall, Devi Mandir Road, Shastri Nagar, Dombivli (W) - 421202. Tel.: +91-7666301100. www.facebook.com/YashLifeCoach